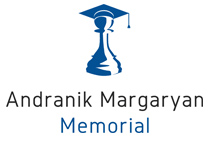 Swiss


Tournament
ChessAcademy.am
The 7th Andranik Margaryan Memorial Came to Its End
2017-01-16
The games of the last round of the 7th Andranik Margaryan Memorial Round Robin International Chess Tournament and the closing ceremony took place today, on the 16th of January 2017.
IM Stanislav Bogdanovich from Ukraine celebrated his victory over IM David Paravyan representing Russia in the last round and became the winner of the tournament, scoring 6,5 points.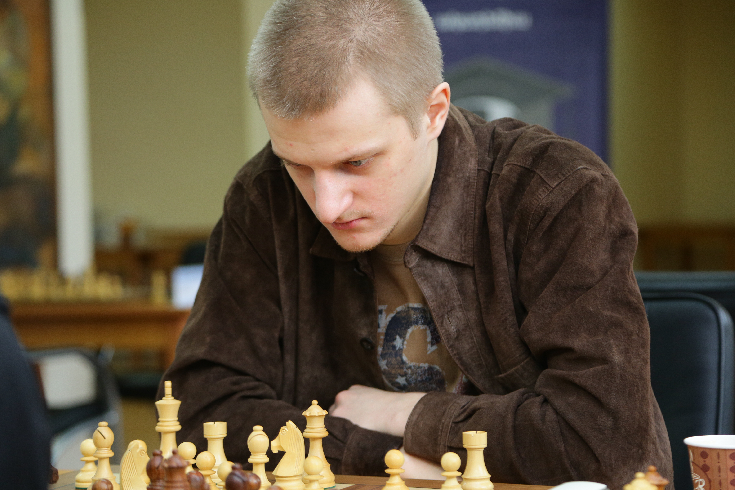 GM Hovik Hayrapetyan from Armenia who was leading throughout the tournament ended the game with GM Robert Aghasaryan from Armenia in a draw and took the second place with 6 points. GM Robert Aghasaryan and IM Dmitry Gordievsky from Russia scored equal 5.5 points and took the 3rd and 4th places respectively. FM Aram Hakobyan with 5 points was the fifth, IM Arman Mikaelyan showed the 6th result with 4.5 points. The 7th place with 4 points took GM Levon Babujian. IM David Paravyan - the winner of the 6th Andranik Margaryan Memorial, this year finished the 8th with 3.5 points. The 9th place took IM Vojtech Plat from Czech Republic and finally the last place took IM Vahe Baghdasaryan.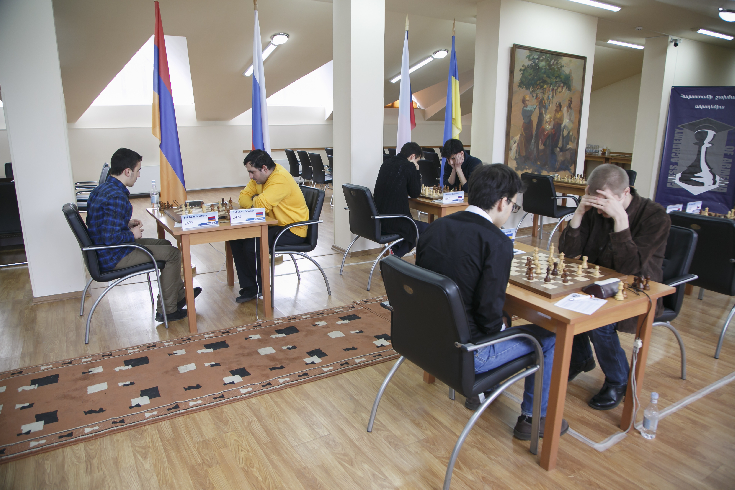 Before the start of the awards ceremony a video was presented telling about the great contribution made by Andranik Margaryan to the development of chess in Armenia and establishment of the Chess Academy of Armenia, as well as the 9-day history of the tournament which passed in the atmosphere of fair competition. We all witnessed tensed and interesting games with productive outcomes as it was predicted. The 9-day games were very popular not only among the chess lovers throughout the whole republic but also in abroad.
The prize holders of the tournament were awarded with medals, diplomas and souvenirs. The Chess Academy of Armenia has also prepared souvenirs for all other participants.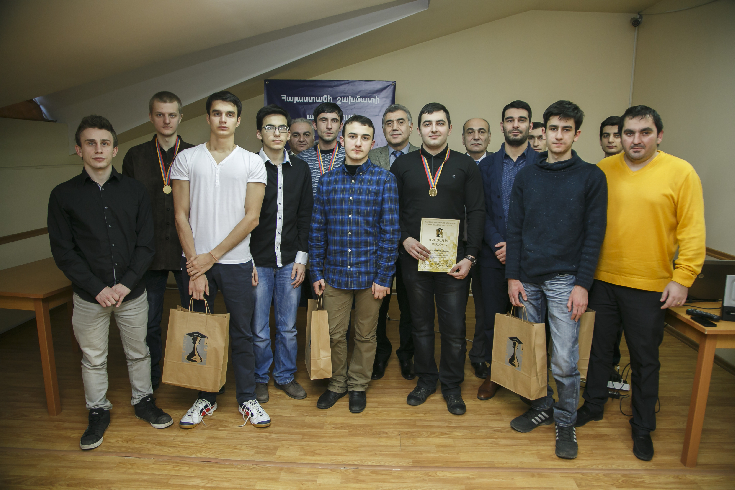 Useful links

chess-results.com

Weather in Yerevan
Organizers