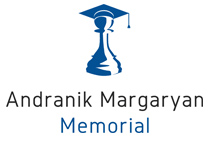 Swiss


Tournament
ChessAcademy.am
Andranik Margaryan Memorial: Round Robin Tournament Kicked off
2020-01-09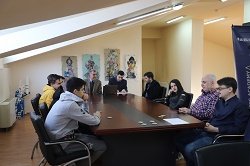 The 10th Andranik Margaryan Memorial - Round Robin Tournament kicked off today (January 9) at the Chess Academy of Armenia.
Ten chess players are participating in the tournament, among them 5 Grandmasters, 3 International Masters, 1 FIDE master and 1 Woman International Master.
Currently the 10 chess players are taking part in a Blitz Tournament. Pairings of the main tournament will be made according to the final classification results of the Blitz Tournament.
To follow the Blitz Tournament visit our official YouTube channel:
https://www.youtube.com/watch?v=l9CdYNqzQOM&feature=youtu.be
Useful links

chess-results.com

Weather in Yerevan
Organizers