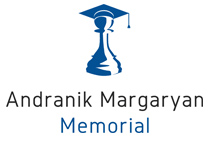 Swiss


Tournament
ChessAcademy.am
Andranik Margaryan Memorial 2014
2015-12-25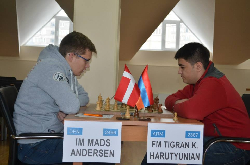 Chess Academy of Armenia is organizing Andranik Margaryan Memorial from 8-15 January, 2014: Swiss system and Round Robin with Grandmaster norm.
The participants of the Round Robin are GM Wen Yang from China, GM Aleksey Goganov and IM Vladislav Artemiev from Russia, GM Aleksandar Indjic from Serbia, IM Mads Andersen from Denmark, IM Idani Pouya from Iran, GM Hovhannes Gabuzyan, FM Robert Aghasaryan, GM Hovik Hayrapetyan and FM Tigran K. Harutyunian from Armenia.
For the Round Robin results please click here.
Useful links

chess-results.com

Weather in Yerevan
Organizers