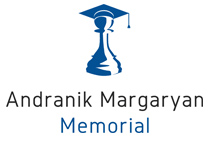 Swiss


Tournament
ChessAcademy.am
Parham Maghsoodloo wins the 8th Andranik Margaryan Memorial
2018-01-18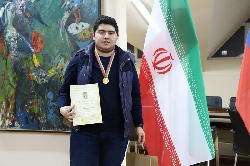 Andranik Margaryan Memorial came to the end yesterday at Chess Academy of Armenia. After the 9th round Parham Maghsoodloo of Iran and Klementy Sychev of Russia got 6.5 points each and shared the 1-2 places. Due to higher tie-break Maghsoodloo became winner of the tournament and Sychev was awarded silver medal. Representative of Armenia Aram Hakobyan and Lukasz Jarmula of Poland got 6 points apiece and shared 3-4 places. Due to better tie-break Hakobyan won the bronze medal and Jarmula remained 4th.
Aram Hakobyan also fulfilled norm of GM and gained 18 points of ELO. Now his live rating is 2497. The norm achieved in the tournament was second for Aram.
Klementy Sychev and Lukasz Jarmula fulfilled norm of GM as well.
Useful links

chess-results.com

Weather in Yerevan
Organizers